INNOVATE YOUR APPROACH
Led by our team of CPSA certified training professionals, LGM Training programs are designed to offer new ideas and expert techniques on how to present finance and insurance products to your customers.
With our exclusive training methodology and interactive teaching techniques, we will help innovate your approach to selling F&I products, assist in clearly identifying your customers' needs, increase product penetration, and ultimately improve customer satisfaction and retention.
Trainee Testimonials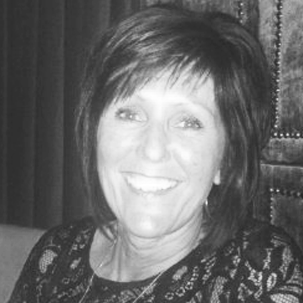 "I have taken away a lot of very good techniques and selling tools from the trainer. I have been in "many" training sessions over my years and hers has been hands down no question the BEST!...The day was very enjoyable, a lot of fun... I look forward to our meeting to set things up. You're a fantastic rep and I am sincerely grateful I have you!!!!"
Janice Williams
Finance Manager, Volvo Of Edmonton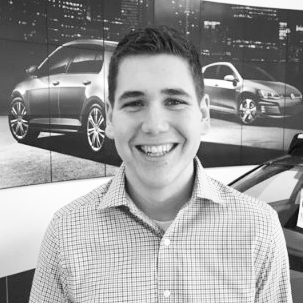 "The LGM course was the perfect introduction into the Financial Services role. The course provided endless insight into efficient processes and objection handling...I am currently utilizing their presentation style and have noticed a significant increase in both penetration of products and profitability. I would recommend the course to all Financial Services Managers. Whether you have been in the industry for years or are just starting out it is the perfect opportunity to hone your skills and adopt proven techniques."
Shawn Hagen
Financial Services Manager, VW Waterloo

"I have just completed the course today and I feel more comfortable offering MBP to my clients. I came in very nervous about the warranty, now feeling very confident in the product. The trainer had a positive, genuine outlook on the course and she takes the time to properly explain the steps to success, she truly wants us all to succeed…thank you for building my confidence up and helping me throughout these 3 days!"
Nicole Carobelli
Finance Manager, Kia of Hamilton
Take a holistic approach to F&I training
Flexible and Interactive Learning
From e-learning to webinars, workshops to one-on–one in-dealership or in-classroom training, we have options to suit every learning style. Log into the
LGM LMS
Expert Knowledge
Our expert team is comprised of accomplished instructional designers, authored learning strategists and CPSA certified training instructors.
Dealership Process Improvement
Our regional trainers, alongside our Dealer Development Managers, can provide in-dealership training and process improvement to develop your F&I team.
Measurable Results
Our training programs integrate performance evaluation measurements to ensure accurate skills assessment and progression to ultimately drive business results.
State-Of-The-Art Facilities
Our training facilities, located in Vancouver, Montreal and Oakville, are custom built to support a hands-on, practical learning experience.
COURSE OVERVIEWS
Financial Services Office
FINANCIAL SERVICES OFFICE
Interested in LGM training?
Leave your email here and we'll be in touch with information on our all new training experience. LGM and the Automotive Business School of Canada at Georgian College partnered in 2017 to develop the Financial Services Manager Certificate Program. The program is designed to introduce students to the functions of a dealership's Financial Services Office, as well as best practices for Financial Services Managers (FSMs).
Sharpen your skills
Browse some of the latest training-related blogs in Industry Insights to stay on top of your game.
Have a question?
Get in touch and find out how you can innovate and improve your approach to finance and insurance.