Vancouver, BC (February 8, 2018) – LGM Financial Services and Genesis Motors Canada have announced a new suite of branded finance and insurance (F&I) protection products.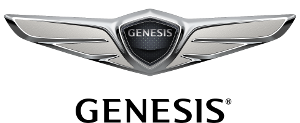 The Genesis F&I product suite includes Genesis Appearance Protection, Genesis Excess Wear and Use Protection Plan, as well as Genesis Extended Protection.
Genesis Appearance Protection offers coverage for repair costs associated with certain damage that can occur during the vehicle's ownership period. This coverage applies to rips, tears and spills, exterior paint damage, chipped front windshields, damaged head or taillights, and much more.
Genesis Excess Wear and Use Protection Plan is an optional lease addendum that will waive the Genesis guest of certain excess wear and tear obligations at time of lease termination.
LGM will offer product development, sales tools, agency support and claims processing, as well as field support and training. In addition, both products will be sold through LGM's selling software, the HUB.
LGM will also be providing sales and training support for Genesis Extended Protection, a service contract that protects against repairs beyond the coverage of the Genesis factory warranty period.
"LGM is inspired by Genesis Motors Canada's dedication to elevating the customer experience and its human-focused approach to innovation," says Jeff Fallowfield, LGM's President of Corporate Development. "We are proud to be collaborating with the brand and helping to further revolutionize the consumer ownership experience."
"The guiding principle of Genesis Motors Canada is to make a positive difference to our customers' lives. As a result, we will only provide ancillary products and protection that meet our strict standards of customer care," says Michael Ricciuto, Director, Genesis Brand. "We are excited to connect with LGM to bring products to market, exclusively using the Genesis at Home sales approach."
Product and pricing information is readily accessible on Genesis.ca so prospective buyers can easily review coverage options and choose the products that best suit their lifestyle.

For additional information, media may contact:
Gwynne Fane
Vice President, Marketing and Communications
LGM Financial Services
gwynne.fane@lgm.ca

Patrick Danielson
Manager, Product Strategy & Public Relations
Genesis Motors Canada
E: pdanielson@genesis.ca
P: 905 948 6876
ABOUT LGM FINANCIAL SERVICES
LGM Financial Services has been a leader in Canada's automotive industry since 1998 by supplying branded warranty, finance and insurance products to distinguished automotive manufacturers and dealers across the country. Driven by innovation and service excellence, LGM is focused on maximizing dealership performance and customer satisfaction through products that are backed by an elite F&I sales and training program, and a comprehensive claims and dealer support network.
ABOUT GENESIS MOTORS CANADA
Genesis Motors Canada is headquartered in Markham, ON and distributes, markets, and services Genesis vehicles in Canada. Genesis is an all-new global luxury automotive brand that delivers 'human-centred' luxury and the highest standards of performance, design and innovation. A total of six new Genesis models will launch by 2021 and will compete with the world's most renowned luxury automotive brands. All Genesis vehicles sold in Canada feature set, all-inclusive pricing, Genesis at Home concierge for sales and service, complimentary scheduled maintenance, an excellent comprehensive warranty, and more. Visit www.Genesis.ca to learn more.