FINDING THE RIGHT REAL ESTATE FOR F&I ON OEM WEBSITES
By: Brad Dickerson, Senior Manager, Client Strategy, LGM Financial Services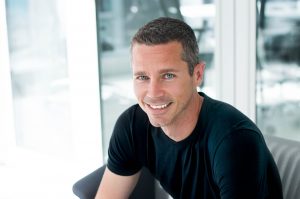 When it comes to purchasing a vehicle, consumers are far more invested in determining the right make, model and payment to suit his or her needs than they are in F&I products. During the research stage, the likes of an extended warranty, creditor insurance or other protection plans are far from top of mind, but research does show consumers want to learn about these products before they enter the dealership (MakeMyDeal, 2014).
For automakers, the promotion and sale of the vehicle itself is understandably always going to be king. If you're fortunate enough to discover a mention of F&I products while searching an OEM website, it will typically be buried under the "Owners" category. By putting minimal emphasis on the placement of F&I products, you miss out on the opportunity to demonstrate the real value they provide to consumers. Knowing this and the consumer's mindset, how do you make F&I products part of the research process without them becoming an unwanted distraction from what the consumer actually wants to learn about?
That is the inherent challenge, and the opportunity, that comes with the auto industry moving online. There is potential for information overload, but there is more potential to complement the already-existing offerings with helpful details about F&I products if the presentation is done right. All customers will encounter some form of risk throughout the ownership period. The online space is the first tool to help the customer identify that risk and be presented with the right solution.
According to the J.D. Power 2015 Manufacturer Website Evaluation Study – Winter, the build and price tool on an OEM website is the most frequently used tool among in-market shoppers. Vehicle accessories such as fog lights, all-weather floor mats, and indoor car covers have long been part of that interactive feature. Given the prominence of accessories, it's not surprising that the same study showed that 29 per cent of shoppers build a vehicle designed with the accessories they desire. If the option is available, consumers choose to paint as detailed a picture of their future car as possible. Another highly visited page on OEM websites, the vehicle detail page (VDP), also often features accessories alongside the more basic vehicle information.
The high profile presence of accessories on OEM websites is a success story that can serve as inspiration for the future of F&I consumer research. If a consumer wants to choose whether they'd like a hood deflector, it's reasonable to think they will also consider the opportunity to build in a protection plan. MakeMyDeal's "Online Retail: Finance & Insurance Study" found that 71 per cent of survey respondents said they would prefer to do F&I research at home. Furthermore, 63 per cent of participants said they would be more likely to purchase F&I products if they were given the opportunity to learn about them before finalizing their vehicle purchase.
Automakers have begun to capitalize on this opportunity, with some select OEMs even adding full product suites to their build and price sections. Others have opted to include more limited options like Excess Wear and Use, but we're still not at the stage where we're totally optimizing the consumer research stage.
In an ideal world, OEM websites would feature a full F&I product overview page, with supporting pages that give more specific product descriptions. These pages would be located in a logical place that is accessible from the main navigation menu. As mentioned, the "Owners" tab isn't where most prospective buyers go to find out information on their dream vehicle. F&I product information should instead be accessible via the high traffic VDP or build and price pages by inviting the consumer to click a link to "read more." Once those informative pages have been built out, they can be made even better with short and engaging product videos, or a needs assessment tool that allows the consumer to personalize a protection plan based on their lifestyle.
OEM websites are particularly good platforms to promote protection plans that are simpler to understand in layman's terms. The benefits of an extended warranty (Mechanical Breakdown Protection) or products like Pre-Paid Maintenance and Appearance Protection are more immediately obvious to consumers because of the well-known risks associated with car ownership. If OEMs want to take baby steps when it comes providing F&I information online, the products that essentially sell themselves are an obvious place to start.
Admittedly, more complicated products like creditor insurance or GAP coverage are harder to explain in simple web copy or short product videos. In those cases, an informed Financial Services Manager at the dealership plays a particularly important role in filling in the blanks and creating a sense of value in the mind of their customer.
This OEM strategy is not about bypassing the dealer. Rather, it's about making the dealer's role that much easier. Since research shows that a well-informed customer is much more likely to buy a protection plan, why not arm that individual with information so they step foot in the dealership with an already-established sense of need? OEMs can also help support dealers by providing them with sophisticated digital assets that highlight F&I products and can be easily incorporated into a dealer's website. That way, the OEM and dealer present a united selling strategy and the consumer sees a strong link in the way F&I products are presented.
In my next post, I'll explore how dealers can capitalize on the untapped potential of F&I products in the online space. So stay tuned!
About the author: Brad Dickerson is LGM's Senior Manager, Client Strategy. He currently oversees a team of account managers who deliver full support to OEM partners. He also works closely with LGM's digital marketing team and OEM partners to develop optimal consumer user experiences in the digital realm.