HYUNDAI ANNOUNCES NEW EXTENDED WARRANTY PROGRAM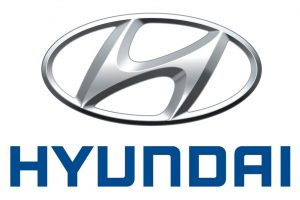 New 'Hyundai Protection Plan' offers a customizable suite of warranty and protection programs that deliver broader coverage, and greater peace-of-mind for customers
MARKHAM, Ontario (October 8, 2015) – Hyundai Auto Canada Corp. announced today it will begin offering a new suite of branded extended warranty and vehicle protection programs across Canada on November 3, 2015. By working with LGM Financial Services – Canada's leader in automotive F&I products – the new product suite will triple in size compared to the current, one-size-fits-all Hyundai extended warranty approach, empowering customers with the choice to customize the program to their lifestyle.
The expanded Hyundai F&I product roster will operate under the umbrella title of Hyundai Protection Plans and offer three levels of Extended Protection warranty coverage: Powertrain, Premium, and Premium+. With Hyundai's well-regarded 5-year/100,000km comprehensive warranty already in-place, Extended Protection will allow customers to extend the term and kilometer limit in set increments up to 8 years/160,000km. There will also be a 6 year/200,000km program for high-mileage customers. Three additional Hyundai-branded products build upon the Extended Protection program with Appearance Protection, Loan Protection and the Vehicle Loss Privilege Program.
"Hyundai is always looking for new opportunities to better serve our customers and this expanded F&I product suite will help deliver a measurably higher ownership experience," says Annie Deslauriers, Director of Customer Services with Hyundai Auto Canada. "Hyundai customers will soon be able to select from a broader range of coverage options that are better tailored to their needs. This is yet another example of how Hyundai continually strives to exceed customer expectations."
The expanded F&I program goes beyond traditional extended warranty programs with customer-friendly features including the Claim-Free Reward Benefit, Trade-In Benefit, and multimedia software updates. Coverage will also be offered to Certified Pre-Owned (CPO) vehicles.
Hyundai Protection Plans is supported by LGM Financial Services, Canada's number one provider of OEM branded F&I products and industry leader in customer service. Known for staying ahead of automotive trends and consumer buying habits, LGM's focus is on designing products with customer loyalty and dealership profitability in mind.
"LGM recognizes the changes in consumer buying habits, so the sale of F&I products have to change in alignment with this evolution," says Adam Hill, CEO, LGM Financial Services. "With that in mind, we are delighted to have been offered the opportunity to support Hyundai in the design and launch of their new Hyundai Protection Plans F&I program. I know dealers across the country will be impressed with the quality, profitability, training, and dealership support network behind this fantastic new suite of products."
For interviews or additional information, please contact:
Chad Heard, Public Relations Manager, Hyundai Auto Canada Corp.
Office: (905) 948-6712, Mobile: (416) 559-9640, Email: cheard@hyundaicanada.com
Laurence Myre Leroux, Public Relations Specialist, Hyundai Auto Canada Corp. 
Office: (905) 948-6837, Mobile: (416) 518-5852, Email: lleroux@hyundaicanada.com
Amanda Brkich, Communications Manager, LGM Financial Services
Office: (604) 676-3881, Email: amanda.brkich@lgm.ca
ABOUT HYUNDAI AUTO CANADA CORP.
Hyundai Auto Canada, established in 1983 and headquartered in Markham, Ontario, is a subsidiary of Hyundai Motor Company of Korea. Hyundai vehicles are distributed throughout Canada by Hyundai Auto Canada and are sold and serviced through more than 210 dealerships nationwide. Hyundai is also the first to offer its zero-emissions Tucson Fuel Cell Electric Vehicle to Canadian customers. More information about Hyundai and its vehicles can be found at www.HyundaiCanada.com.
ABOUT LGM FINANCIAL SERVICES INC.
Since 1998, LGM Financial Services Inc. has been a leader in Canada's automotive industry by supplying branded warranty, insurance and finance products to distinguished automotive manufacturers across the country. Driven by innovation and service excellence, LGM is focused on maximizing dealership performance and customer satisfaction through quality products that are backed by an elite F&I sales training program, a consultative sales approach, and a comprehensive service and support network. LGM is among Canada's Best Workplaces by the Great Place to Work® Institute for eight consecutive years and has been repeatedly honoured by PROFIT 500 as one of Canada's Fastest-Growing companies. Read more at LGM.ca.