FORUM HIGHLIGHTS WOMEN IN LEADERSHIP IN THE AUTOMOTIVE INDUSTRY
On March 29, 2018, major automotive industry players gathered for the third-annual Women & Automotive Canadian Leadership Forum at the Westin Harbour Castle in Toronto. The attendees consisted of revolutionary leaders and risk takers, focused on advancing women into roles of leadership in the Canadian automotive industry.
Eddie McWhirter, LGM's Executive Vice President of Finance, was one of the 16 women profiled who exemplify leadership in our industry.
"Standing on stage with 15 extraordinary women was a humbling experience," said Eddie McWhirter, EVP, Finance, LGM Financial Services. "The audience was full of strong, successful women of all ages, and we were privileged to have the opportunity to share our experiences with the next generation of leaders."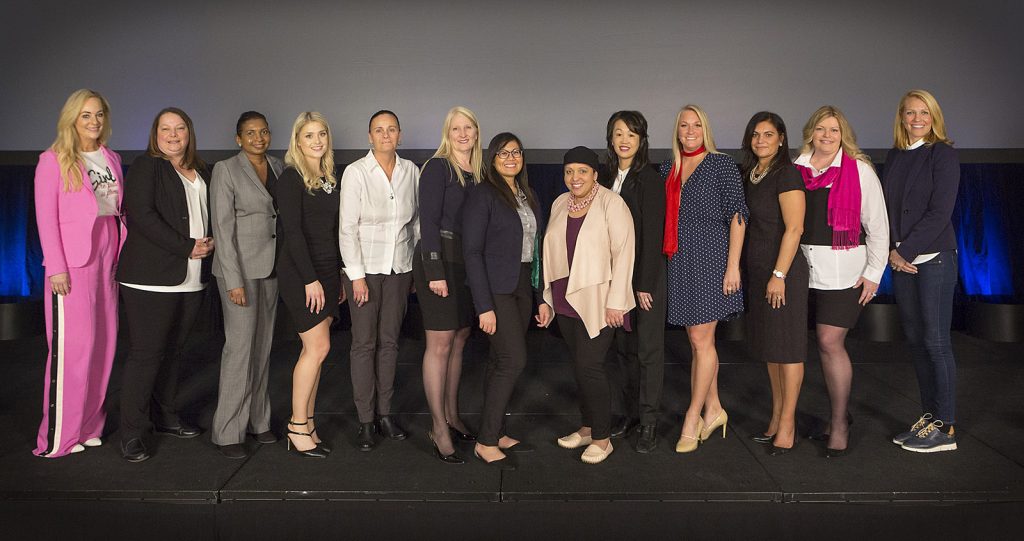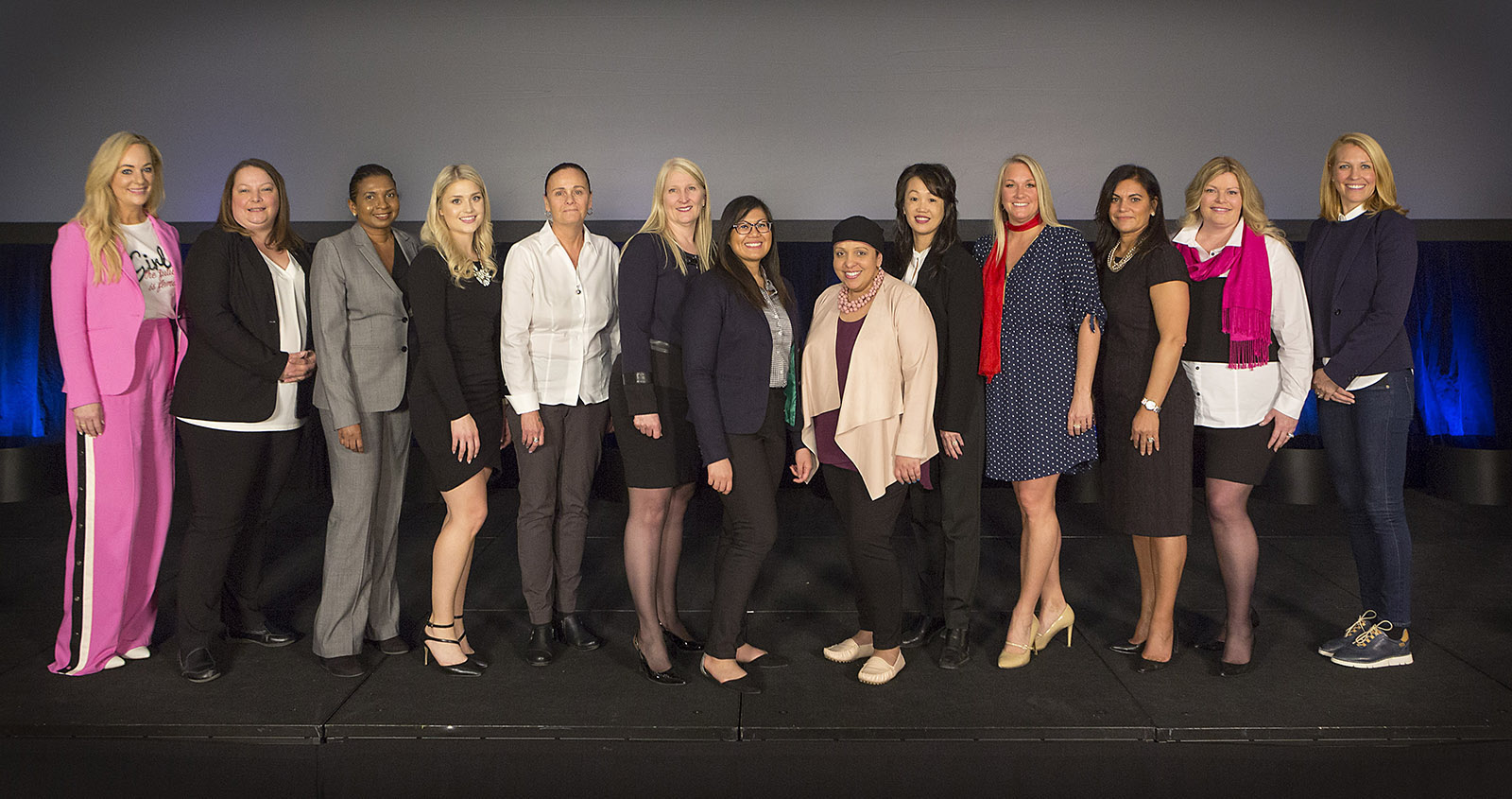 McWhirter was thrilled to participate in a panel discussion with a focus on mentorship, where she was able to share her experiences as both a mentee and a mentor.
A big focus of the conference was on leadership, mentorship, and empowering women to push through the glass ceiling. As a keynote panelist focusing on mentorship, McWhirter emphasized the importance of mentorship for both the mentor and mentee and that there is always a support system in place for those who seek it. She encourages ambitious women to open themselves up to the opportunity of building relationships that could lead to mentorship, and to make it known to those that inspire them.
"I believe that women shouldn't limit their mentor options to other women only," said McWhirter. "Mentorship isn't about gender, but rather values, admired personality traits and life experiences that provide learnings."
McWhirter feels that what's most rewarding as a mentor is the ability to give back, support someone who wants to grow and learn from you, as well as the acknowledgement of what you have to offer as a mentor. For the mentee, what's most rewarding is the ability to increase confidence and interpersonal skills and to take control of his/her career. She also explained that mentorship can evolve organically through building relationships, it doesn't always have to be a structured corporate program.
The highlight of the conference for McWhirter was simply to be in the company of successful, passionate women who not only want to succeed, but also want to bring other women along instead of competing against them. She was delighted with the number of great connections and friendships made throughout the day that will foster a great support network.
"I really enjoyed the panelist experience," said McWhirter. "Once I was past the nerves of being in front of a large group of industry professionals, it was easy to speak to something that I'm passionate about. It was so humbling to be seen as a role model for the women who were there – If I can be a role model for others, then that's something I'm excited to do. I'm already looking forward to playing a bigger role in next year's conference!"